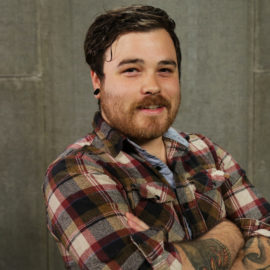 If you know Matthew Ruffino please read this email, this is important.
My name is Alexey Paramonov, I work as a Top Rated freelance developer, you can check my profile here:
https://www.upwork.com/o/profiles/users/_~01e3b1c1e09e175f67/
My feedback is 100% positive and I have long-tem business contract with my clients.
In 2015-2016 I had a back luck working with Matthew. We had several contracts relatred to software and web development, and I did my job very well.
But at the end of 2016 Matthew suddenly has cancelled all his PayPal payments to my account despite the fact that the work is done leaving me with a dept of more that 3500$ on my PayPal account.
Both my personal and business Paypal accounts are blocked till now.
Matthew made a lot of promised to fulfill my debt and make the payment but he never did. I waited for a long time hoping that he will finally pay.
I have a daughter, she is 4 years old now (2.5 at that moment) and that amount is significant to me and my family, but Matthew does not care.
Paypal has blocked my account and I can not receive any payments from my other projects and jobs as freelance developer, all that makes my developer activity very limited thanks to Matthew.
If you ever meet this guy or have any business with him — take care, if you are a freelance developer I suggest you to stop any contracts that you have with this person immediately.
This message is not a joke/scam or spam, if you want a confirmation or more info I am free to contact at alex@paramonov.ru.
I am not asking anyone for money or financial help, all I want is to spread this info, so I am asking you for a report this at you social account, let your friends and everyone around you know about this guy.
His photo is attached.
Matthew Instagram
https://www.instagram.com/killerbake/
Github
https://github.com/indiecore-fm
Address:
Matthew Ruffino
31538 Rocky Crest
Farmington Hills, Mi, 48336
United States
Phone
+1 248 255 9632