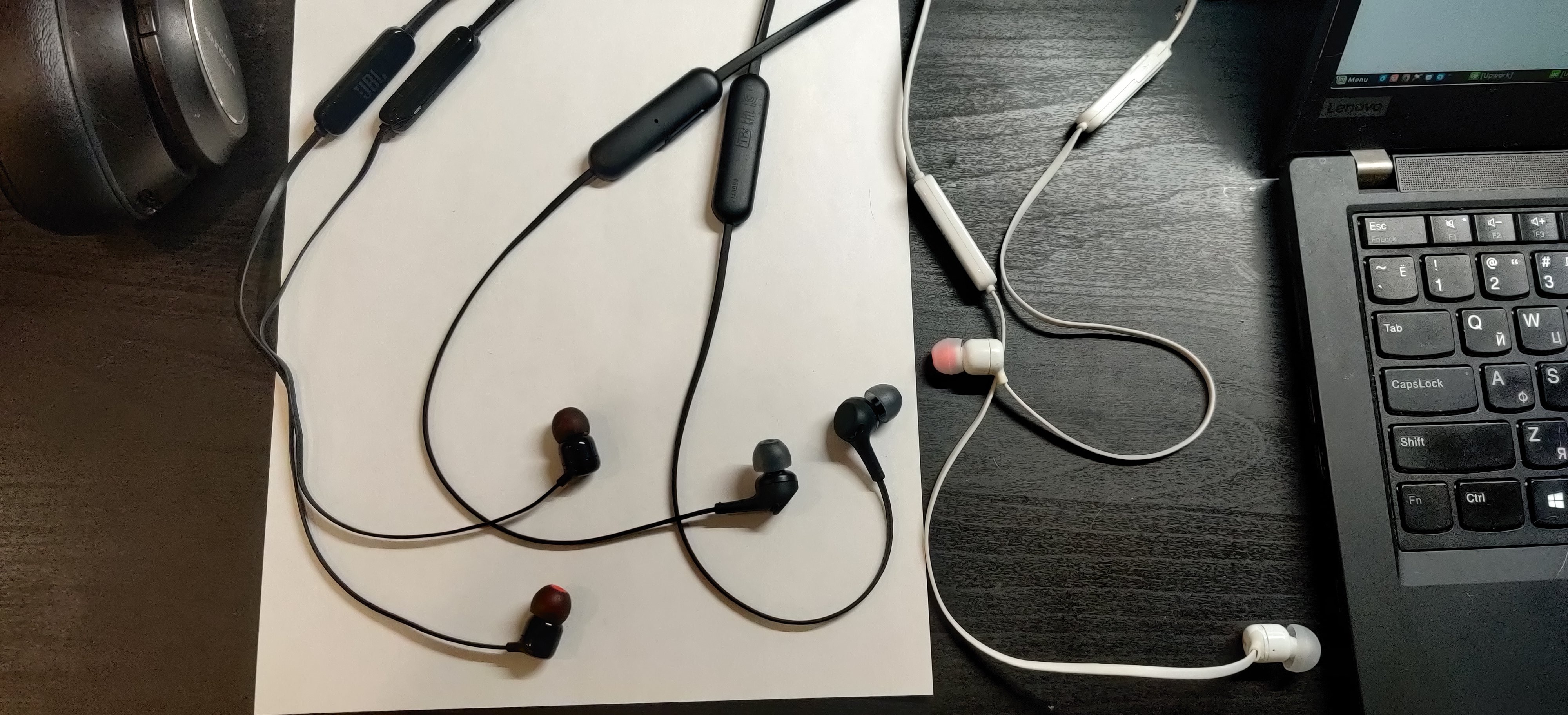 Headphones are very important for me cause I often listen to podcasts, Youtube, etc. on a walk, at home, before going to sleep, so choosing a right model for me is very important.
I was using JBL model (white one to the right and black one to the left, Sony is in the middle) almost for a year and it is really doing its job great — very light, compact and a few weeks ago I wanted to try something new so got myself some Sony and comes out those models are pretty different, so here is my quick comparison of both models.
JBL T110BT
Pros:
Lightweight
Compact size
Great for talks, radioshows
Cons:
Battery life less compared to Sony
Bluetooth range is also not so great
Not so great for music, poor bass
Sony WI-XB400
Pros:
Hold better in my ears
Better Bluetooth range
Better battery live
Killer feature: standalone volume control, meaning when you change the volume it does not change it on a device like JBLs do, but change their own internal volume. I have a Samsung TV which is only compatible with their own headphones to change the volume, but with Sony works perfectly by changing the volume no matter TV thinks of your headphone.
Cons:
Heavier, headphones and blocks are pretty bulky compared to JBL
White noise pretty noticeable in quiet conditions like when you want to listen to something before the sleep.